My love, though the sunny moments of our days are sometimes darkened by difficult times, our love is the blessed light that guides us to a spiritual bond that can never be broken.
Our hearts dance the sacred dance so many have written of. Embraced by the purest of love, together we stroll along the beach of endless possibilities.
A spirit made complete, I am eternally grateful for the blessing of your love. I pray that I may have the insight to show you how much I truly love you.
© Steve Maraboli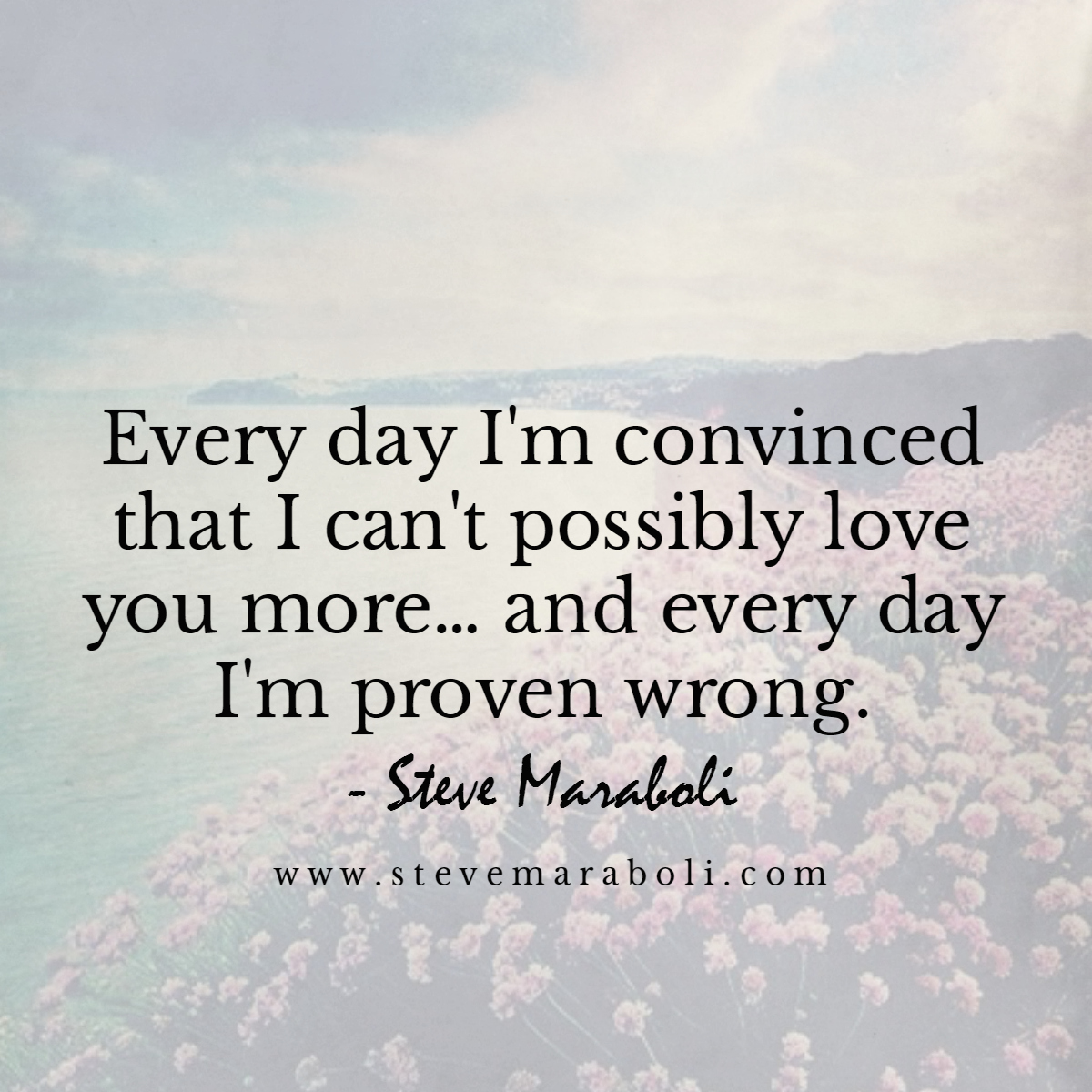 From the book, "Life, the Truth, and Being Free"